Why Invest in Onboarding?
50% of HubSpot implementations fail;
don't be another statistic
Implement a CRM that your team actually uses
Create a source of truth for your entire revenue team.
Receive tailored training from HubSpot certified trainers
Integrate your CRM with your entire go-to-market tech stack.
Don't bet on amateurs
Experience the power of veteran revops professionals
that specialize in HubSpot.
RevOps/CRM Experts
RevOps professionals that specialize in complex HubSpot CRM implementations. We are not a marketing agency.
Integration Experts
Data native solution architects that specialize in HubSpot integrations and API's.
Project Management Experts
Change management professionals that have led large scale projects for scaling companies.
An onboarding that fits your needs
PHASE 1
Initial Discovery
Understand how HubSpot can best support and operationalize your go-to-market strategy.
PHASE 2
Define Solution
Identify the implementation path that meets your needs today and in the future.
PHASE 3
Solution Validation
Identify the CRM requirements and create a preliminary timeline to achieve your sales and marketing initiatives.
PHASE 4
Solution Kickoff
Launch your revops initiatives with your inhouse HubSpot experts.
PHASE 5
HubSpot Implementation
Tackle identified objectives to ensure successful implementation of HubSpot.
PHASE 6
Growth Plan
Review quarterly progress of CRM implementation and revops initiatives. Reprioritize based on updated business requirements.
Implement your HubSpot CRM with a
global partner


The fastest tiering HubSpot Solutions Partner in the world
The most technical HubSpot Solutions Partner (over 500 certifications) in the world
The only Elite partner who specializes in CRM implementations (no graphic designer on staff)
Don't Take Our Word for It
Hear What Our Partners Have to Say.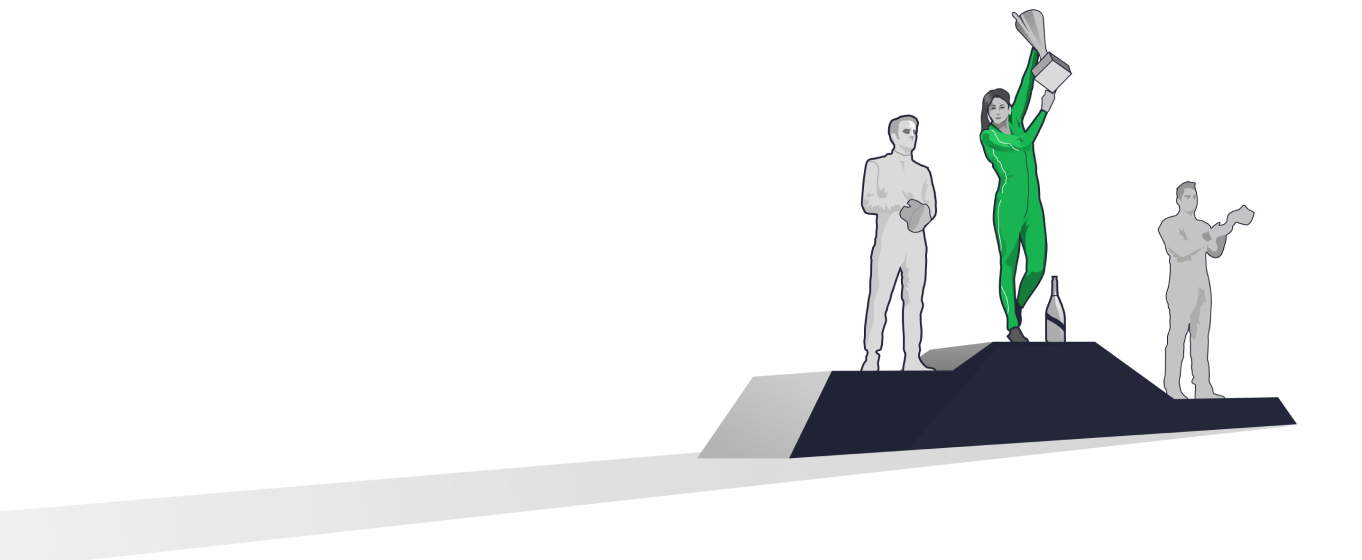 CADMIUM
RevPartners hits the mark!
I've been working with partners for over 20 years on different types of CRM implementations. I've worked with easily 10+ different partners over the years and RevPartners is at the top of the list. The way they have handled our implementation, pain points and then strategically created and crafted a project plan that made sense to everyone, has been nothing short of incredible. I'd highly recommend working with this partner in anything they can provide to you. They work hard, smart and want to do the right thing for your organization. Kudos to all of them for providing an environment where we can trust a supplier but think of them as a true partner. We look forward to working with them for our next projects.
KMS
Awesome Revenue Operations Support
Hannah at RP has been incredible at understanding how our business is structured and helping to navigate through HubSpot + Salesforce setup and integration to align systems - ensuring we are set up for success. Thanks for diving in and making an impact in such a short amount of time, Hannah!
Arca
Our Best Decision
I say it was our best decision because we debated on implementing HubSpot CRM on our own with the guidance from HubSpot, or, utilizing a 3rd Party to lead the implementation for us. After meeting with several 3rd Party providers, it was clear to us that RevPartners stood out from the crowd. And now after our implementation is complete, we could not be happier with the decision to engage RevPartners. And I can certainly not say enough good things about Diana Gonzalez, our RevOps Strategist. She truly went above and beyond to ensure that we had the best implementation. Always available, and always flexible to make changes for us - and always in a timely fashion. She was a pleasure to work with and I'd highly recommend her and RevPartners for any HubSpot implementation.
Services provided
CRM migration and crm implementation
Hourly Work
Excellent partnership--highly recommend!
Brian Kreutz was fantastic to work with during my onboarding phase at HourWork (fka Syrg). As the individual taking over the RevOps function as an FTE, it was crucial to get a download on all the work that had been done, and Brian definitely delivered. We are now set up with a solid foundation on which to build, and would recommend the RevOps team to any growing startup that sees the vision in long-term RevOps success.
Analance
Incredible partnership and overall AWESOME experience
Eric and Matt are both incredible allies, true RevOps partners, and undefeated HubSpot Gurus. My entire team loved working with them. If you're considering an Enterprise CRM, look no further than the latest HubSpot Enterprise CRM. And if you're looking for a CRM implementation that's focused on driving business results rather than just technical requirements... your only option is RevPartners. I'd recommend in a heartbeat. Stay awesome and keep doing it BIG RevPartners.
Select the Path that Best Meets Your Needs
You can't afford to have your HubSpot CRM

implementation fail.
Do it myself
You watch youtube videos (hopefully from RP :)) and build your CRM
Do it with me
RP experts design a HubSpot CRM implementation plan for you and help you navigate implementation as your guide.
Do it for me
RP experts design and execute your HubSpot CRM implementation from beginning to end.
We build growth engines;
Others give you scooters.
Why you should avoid digital marketing agencies
implementing your CRM.
Overpromise and Underwhelm – Reactive minions
They are used car salesmen; what you see is not what you get.
Commit and Deliver – Proactive Guide
We tell you what we are going to do, why we are going to do it, and how we are going to make it work.
Amateurs: No Accountability
They say: "We thought you were doing that; but we can do it if you add
2 hours this month…"
Experts: 100% Ownership
We say: "We missed this date. Our fault.
Here are the next steps to get it done."
They Specialize In One Thing…You're Left With The Rest
Your sales and marketing is left working in silos, nothing is coordinated, and it's up to you to bridge all the gaps.
We Do It All
Focus on the last lap, not the 300 laps prior. We do the heavy lifting to get you to the finish line.
Is This Actually Working?
They win by creating illusions of success, like creating a dashboard and leaving you to review data with little to no direction – Customer Acquisition cost, MQLs generated, # of Events, Bounce Rate, etc.
We Only Win, When You Win
Did you grow revenue? Yes or No.
Your job isn't interpreting data, that's ours.
We leverage data to focus on the only thing that matters:
Growing Revenue
The ultimate HubSpot CRM
onboarding partner.
Put your HubSpot on cruise control with an Elite partner.
How do you deliver Premium Onboarding?
Revenue Strategist- This is the person responsible for understanding your go-to-market strategy, system design, as well as training
Technician- This is the person responsible for implementing the design created by the strategist
When is kickoff?
2 weeks from contract signature.
What happens when I sign?
You will be connected to your designated strategist to schedule your kick off call within 48 hours of signing.
You will complete a checklist to make sure we have access to systems and tools required for a successful onboarding.
Together we will coordinate the first step of onboarding, which is Strategy.
Why not do it myself?
Do you have the time to do it yourself?
If you have the time, do you have the knowledge to do it yourself?
Do you want to pay a full time employee to manage it?
What happens after onboarding?
Our goal is we do such a good job you never want to get rid of us. We provide a Growth Plan that reviews what's been accomplished and what we would prioritize next.
How long does an onboarding take?
Based on the package that you select. General guidance is 60-90 days for do it with me and 90-120 days for do it for me.
When will my HubSpot CRM be ready to use?
You will be able to start using your HubSpot CRM two weeks post kickoff with incremental upgrades thereafter.
Is training included?
Yes- our goal is 100% adoption.
Will you provide a project plan before you start?
Yes. We provide project plans and end state requirements for all do it for me CRM implementations.
Do you do migrations and/or integrations?
Yes, we will scope migrations and integrations during the discovery phase. This includes all requirements and timelines in our do it for me CRM implementation proposal.
What integrations do you support?
We support all native HubSpot integrations. Additionally, we have a cadre of HubSPot specific revops developers that specialize in custom integrations on the HubSpot platform.
Mirror, mirror on the wall, who is the best CRM implementer of them all?
RP does more sales hub implementation as a percentage of it's business than any other partner in the world.